Local Ingredients. Freshly Prepared.
For me, food is about bringing the finest ingredients, fresh flavors, and our community together. I endeavor to source all my ingredients from local farmers and producers. Because I know you can taste the difference. And I think you'll agree. Proudly serving the Fort Worth/Dallas Metroplex.

We are Located at 404. S. Oakland Blvd. Ft. Worth, TX 76103
682-230-8774
My Clients
Because I'm experienced, reliable, and focused on results, I've had the privilege of working with a host of fantastic clients.
My Motivation
My work is my purpose, my driving force. It's the reason I get up every day and do what I do. Most importantly, it keeps pushing me to achieve bigger and better things with each new challenge.
My Story
We all have a passion. This is mine! From an early age, I decided to master my craft. And I've been learning ever since.
Our Values
To make people feel good. By way of being a resource of knowledge & provide services that will improve the lives of those whom we serve.
About Chef Eboni Dionne
Chef Eboni Dionne has always loved food and fondest childhood memories are watching her grandmother cook simple daily dinners to elaborate holiday feasts, and the cherished time she spent with her mother teaching her the finer points of navigating a kitchen and giving the prepared meals Heart & Soul.
Chef Eboni Dionne has also has her professional training in Public Health, and Nutrition and Wellness. Coupling her skills and trade she gave birth to reBirth of Food.
Improving the lives of her community 1 plate at a time!
My Mission
To cultivate an environment that promotes well-being & establish a space for authentic creative expression.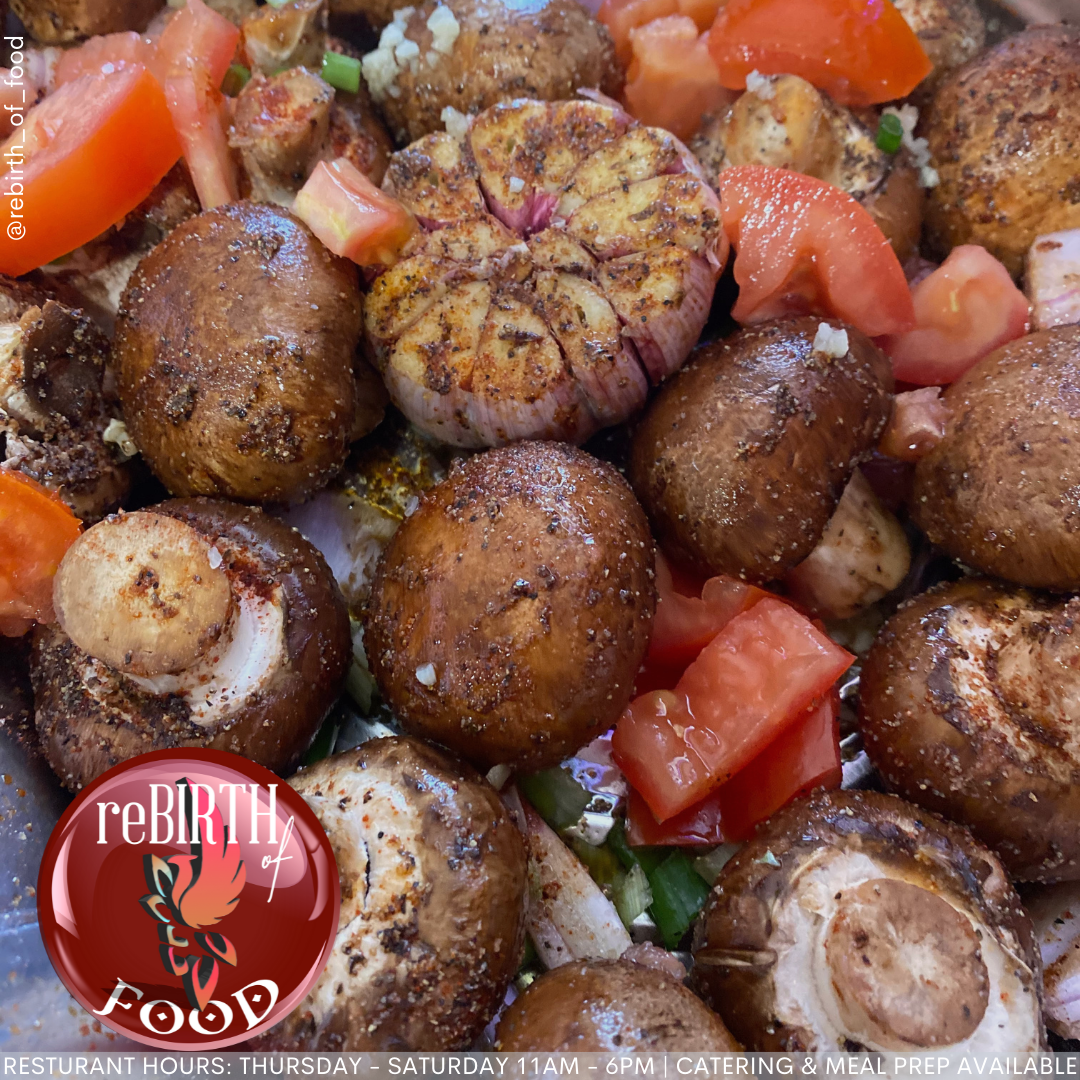 My winning flavor combinations rely on seasonal produce that's grown a hop, skip, and a jump away from my kitchen. I source all of my ingredients locally, so you can count on delicious dishes, made fresh—whatever the occasion.